Arthur Murray Dance Studio in Virginia Beach would like to help you make your first wedding dance something that will make your family cry and your friends stand up and cheer!
Our professional wedding dance specialists have helped hundreds of couples to create that special wedding dance magic.
Wedding dance lessons can increase the romance and anticipation of your wedding reception and help ease dance floor nervousness, which are two of the best reasons to take them. Once you begin and complete your wedding dance lessons, you'll be relaxed, confident, and relieved to simply spend your first wedding dance with the person you love.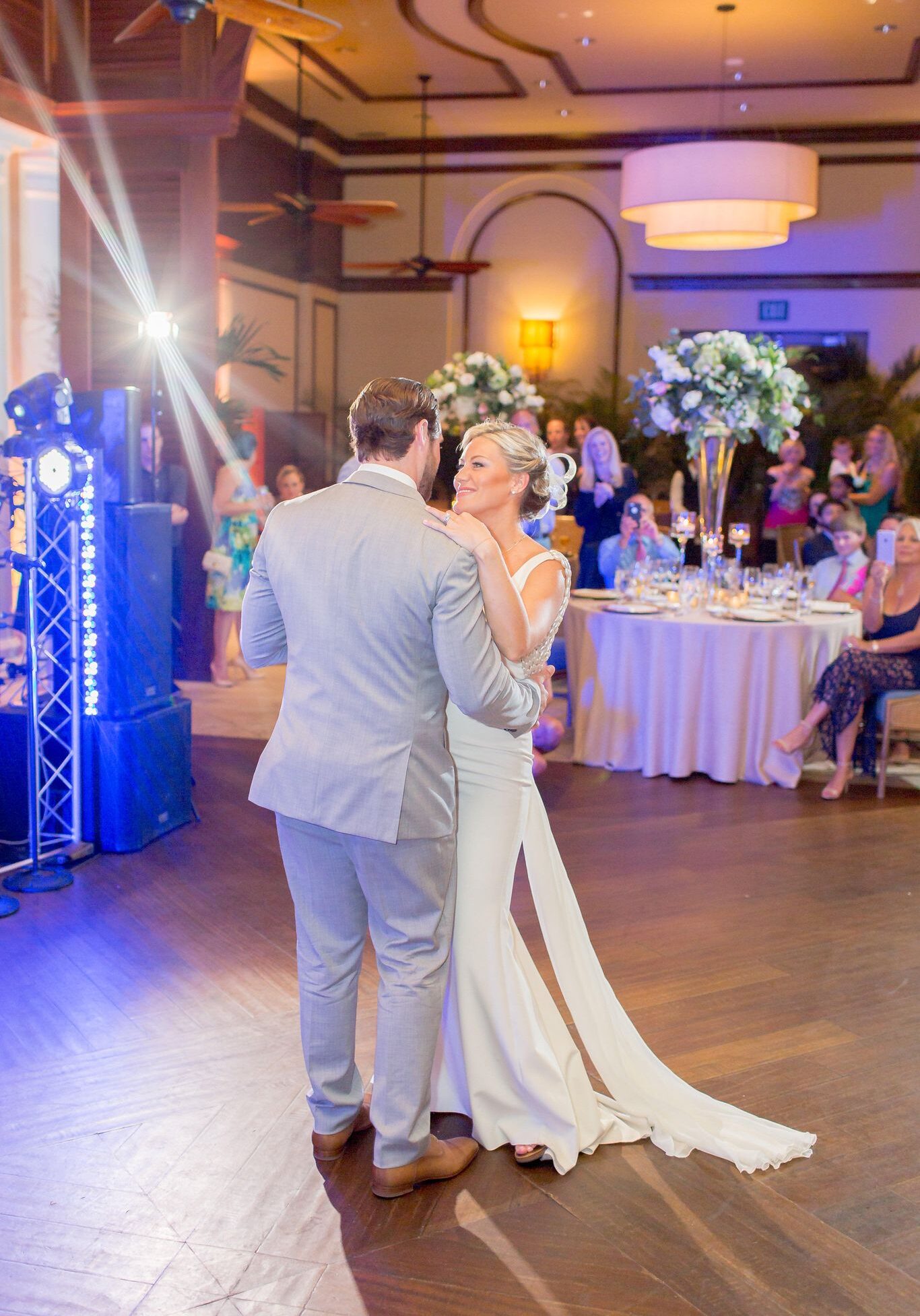 Your Special Day
Wedding Dance Lessons
It's your wedding day. The room quiets just before the band or DJ begins playing your song. You're together in the center of the dance floor and all eyes are on you. This moment is yours to share not only with each other, but with all of your family, friends, photographer and a video camera.
Helpful Hints to Get You Started
START EARLY
We recommend starting your dance lessons as early as possible before your wedding day. Learning to dance together can be something that you will enjoy and at your own pace. We know that you will be very busy in the weeks before your ceremony.
Six Things You May Want to Know for Your First Lesson
Six Things
1) WHAT KIND OF MUSIC WILL YOU HAVE AT THE WEDDING?
2) WILL A BAND OR DJ PLAY YOUR FIRST SONG?
3) WILL YOU HAVE MOTHER-SON, FATHER-DAUGHTER, OR BRIDAL PARTY DANCES?
4) WILL YOUR HONEYMOON HAVE DANCING? (LATIN/TROPICAL GETAWAY, CRUISE, ETC.)
5) WHAT IS THE SIZE OF THE DANCE FLOOR AT YOUR RECEPTION?
6) HOW MANY OTHER WEDDINGS WILL YOU ATTEND THIS YEAR?
Our professional instructors also teach other specialized dance lessons for your specific needs and interests.
Click on any of the categories below or call (757) 431-0177